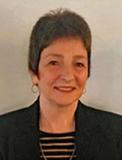 Denise Derkacs (Dem)
Retired, Chief of Staff, Los Alamos National Laboratory; M.A. Organizational Communication; B.A. Journalism
Biographical Information
Facebook https://www.facebook.com/denise4countycouncil
What do you consider the two most important issues facing the county? How can they be addressed?
Two key issues facing the County are a housing shortage and commercial sustainability. To address the need identified in the 2019 housing study for more than 1600 affordable and market-rate housing units, the County should explore all types of housing and all possible building sites, and do so with ongoing community input. To support local commerce, the County should streamline its permitting processes and implement zoning changes that facilitate small business development and sustainability.
What environmental goals or policies, if any, would you champion as Councilor?
Zero Waste is an overarching environmental policy I fully support. Zero Waste focuses on waste prevention, through conscious consumption and conservation, and reducing trash sent to landfills, by reusing, recycling, and composting. To complement recycling and yard waste collections, the County is initiating food composting to reduce food waste in the landfill. I support plans to purchase yard compost bins and countertop food-waste containers and conduct a municipal food composting pilot program.
What ideas for economic vitality in Los Alamos would you support and encourage?
Economic vitality depends upon housing, infrastructure, and commerce. New housing development will support population growth, which in turn, will stimulate infrastructure improvements and increase spending in the local retail community. The County should provide infrastructure improvements to enable retail businesses and start-up industries that will strengthen the economic base. The County also should encourage tourism by promoting Los Alamos as a great place to live, work, play, and stay.
Some parts of our downtown are empty or poorly used. Since this is private land, how can the County address this problem?
High commercial rents and property prices, driven in part by Laboratory rentals, contribute to the long-term challenge of vacant properties. The State property tax code does not allow municipalities to penalize vacant properties. A vacant commercial building ordinance with associated fines, zoning restrictions on first-floor offices, mixed-use zoning designations, plus focused efforts to connect redevelopment investors with property owners are possible solutions the County should explore.